"I quit smoking using a Curban Urge and it has been one of the most liberating things I have ever done.
And it was easy! "
Darren Aiken
OWNER/FOUNDER
" It's great for when I am in a shopping mall - I can walk around with it the whole day and don't feel the need to smoke."
Layla Weston
shopoholic
" Got each of my contract workers a curban urge and then they puff and work with no hazards or cravings."
Daniel de Vos
Site Manager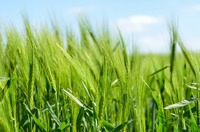 "I came across this peculiar contraption a few years ago by pure accident and boy how it has changed my life. Meeting Darren whilst playing a round of golf where I saw this plastic tube dangling on a cord around his neck intrigued me. Needless to say I have worn one and the very same one for the past 4 years. Whenever I have felt the URGE to have a drag of a cigarette I am relieved to find a healthy alternative at my disposal and immediately. Many friends and colleagues have now questioned me about this device and so too have have bought one. I am pleased to say it has assisted me greatly. A hearty thanks to Darren and his inventive mind"
James M Hawkesworth
Sportsman